Add members
There are two ways to add members:
By domain (only Business, Enterprise, and Scale plan)

By e-mail (all plans)
The easiest way to add members is by registering your company domain (@company.com) with Skribble. Employees who create a new Skribble account using your company domain are added as members automatically.
Add members by domain
If an employee creates a Skribble account before the domain is registered, you need to invite them by e-mail. Learn more under Add members by e-mail, described below.
Note
Available on the following plans: Business, Enterprise and Scale
Click Domains on the left in the menu

Then click Add domain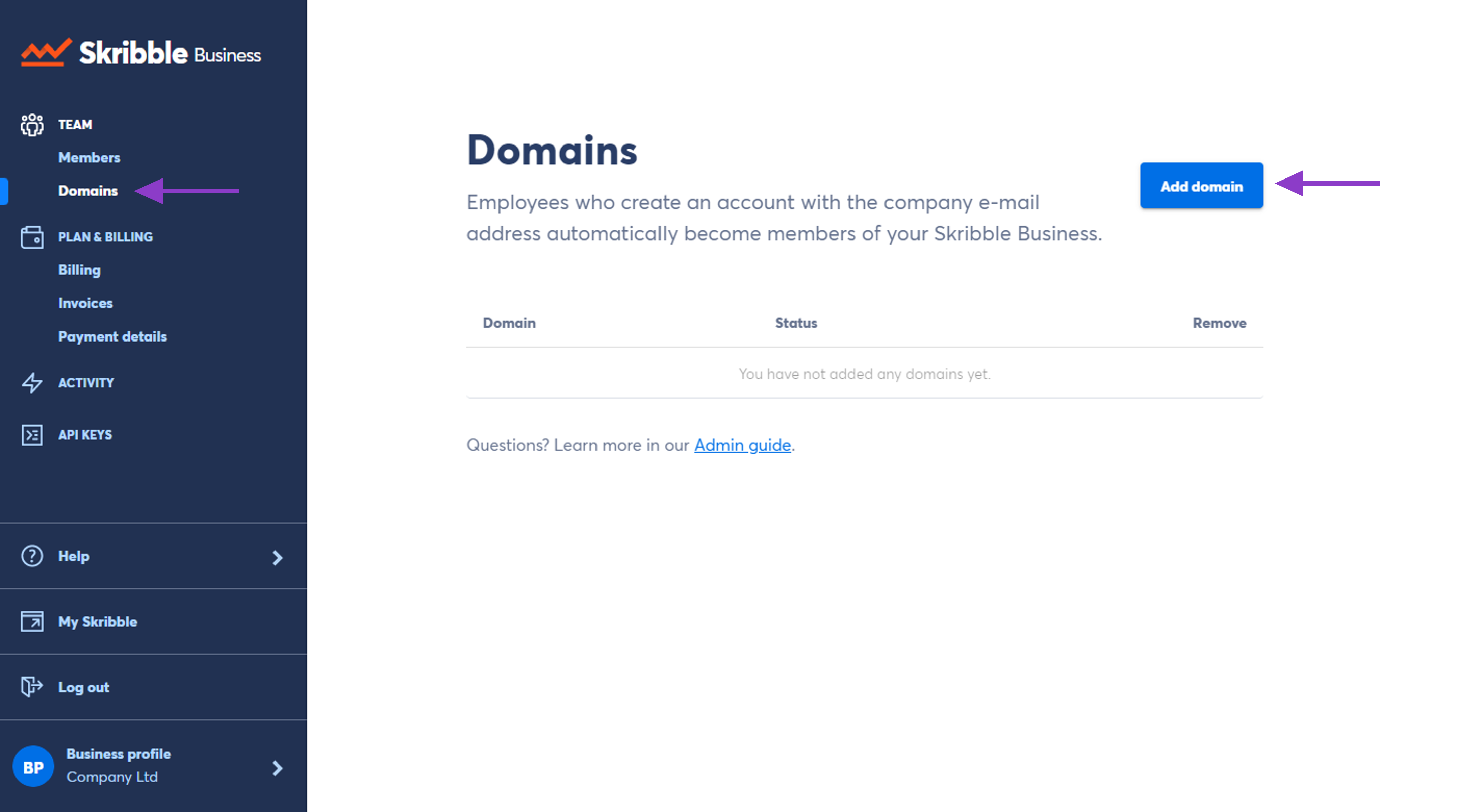 Enter the domain and click Add
We'll activate your domain once we've checked that it belongs to your company. You'll find the current status of the added domain next to its name:
Activated — your domain is active

Requested — manual check of your domain can take up to 48 hours
You'll get an e-mail once your domain is good to go.
Questions or need a hand? Contact our support team at support@skribble.com.
Add members by e-mail
Another way to add members is by sending them an invitation e-mail. They have 30 days to accept it.
Note
Your newly added members will have an Invitation pending tag until they accept the invitation. After that, you can make them admins if you need to.
Here is how you can invite new members by e-mail:
Navigate to Members

Select Invite members

Enter their e-mail addresses, separated with a comma

Then select Invite members to send the invitation

If you need to withdraw an invitation, you can do so if the tag next to this person says Invitation pending.